Best SEO Premium WordPress Themes
This gallery in the Best Premium WordPress Themes Collection features SEO Premium WordPress Themes. While not listed in any particular order, the themes below are the best SEO premium WordPress themes currently available for purchase.
Best SEO Premium WordPress Themes
iBlogPro4
a clean and light premium WordPress theme from Pagelines. The theme includes feature page templates, theme options panel, drop down multi tier navigation menu, shortcode functionality, optional iForum bbPress addon and more.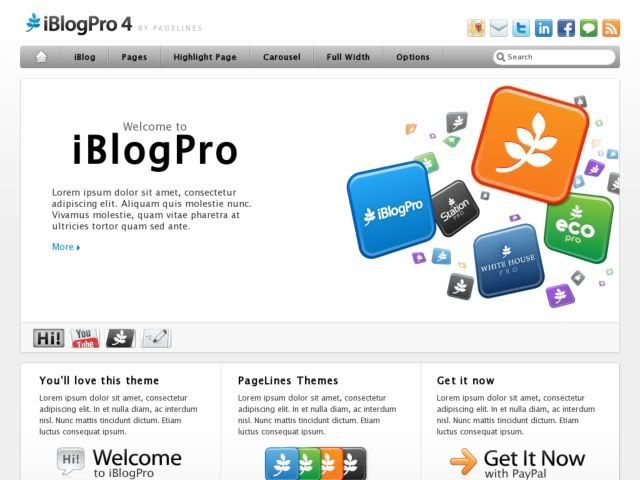 Price: $75
Demo | Details | Purchase
EcoPro
a full-width cms wordpress theme with tons of options and templates. and when you buy, we donate 10% to help the environment!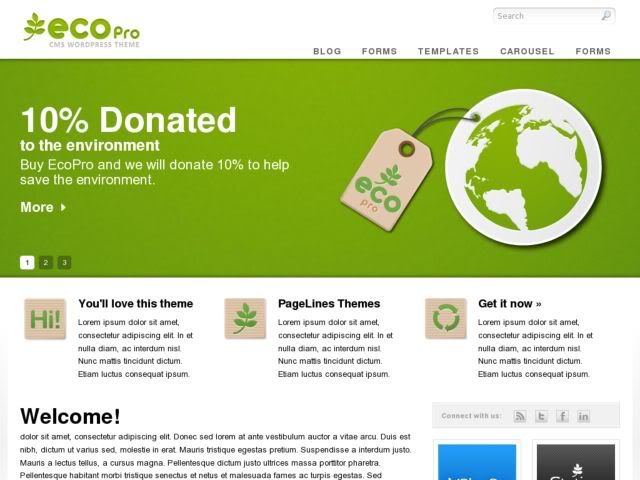 Price: $75
Demo | Details | Purchase
WP-Ellie
a stylish, clean and flexible are just a few adjectives that best describe wp-ellie. whether you want a business website, a simple blog layout or a full-fledged magazine-style site, wp-ellie makes it quick and easy to create a site that's sure to turn heads and impress your readers.


price: single $79, multiple use $179, developer $279
Demo | Details | Purchase
BlogNews
a multi-purpose and stylish magazine theme with a unique homepage that is aimed to those who want a more professional feel to their site. with 12 alternate styles and 74 different built in options the theme gives ability to run a newspaper or magazine style website. an eye catching option of the theme is to offer blog format as alternate layout which gives ability to reader to switch between blog and magazine type layouts.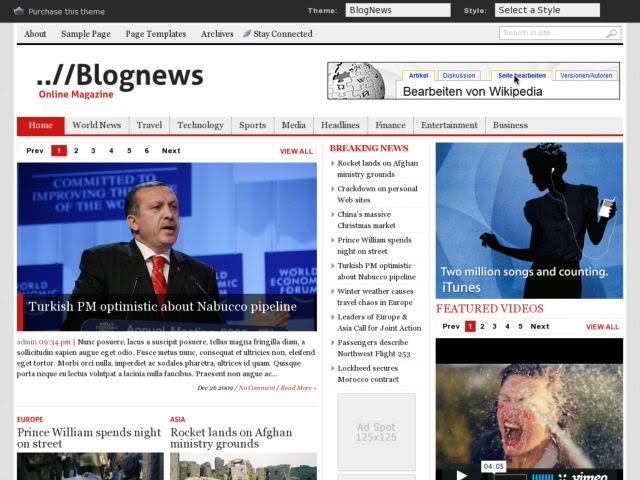 price: Standard Pack $59, Developer's Pack $179, WPMU Compatible Pack $59
Demo | Details | Purchase
Filthy
a personal blog theme that's been through the ringer. this thing is just down right dirty! and best of all, it comes it 2 shades of filth – brown and black.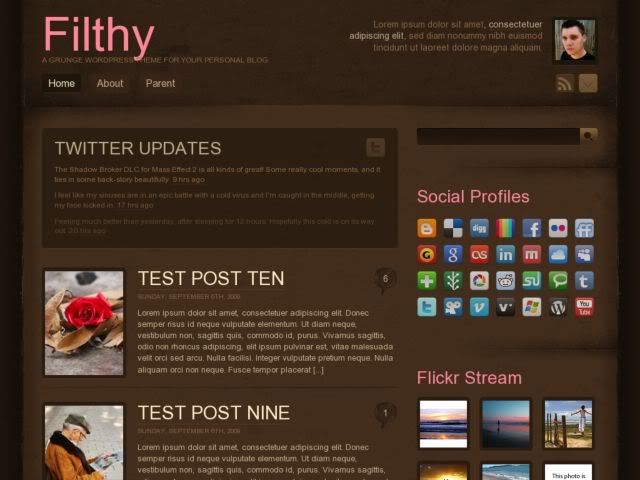 Price: $32
Demo | Details | Purchase
Black Aperture
a all-in-one news and reviews wordpress theme specifically catered to video games. it's built for wp 2 .7+ and doesn't require any plugins to run out of the box.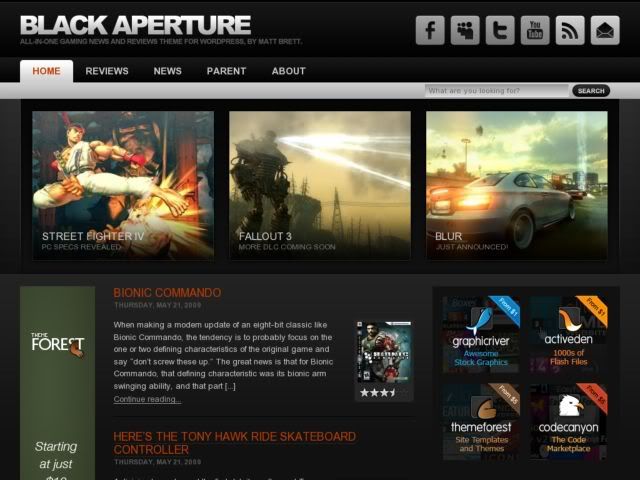 Demo | Details | Purchase
Imperial
a wordpress theme with no specific focus. it's not sure if it wants to be a personal blog, or house an online magazine. it's not even sure if it's black or white, for that matter!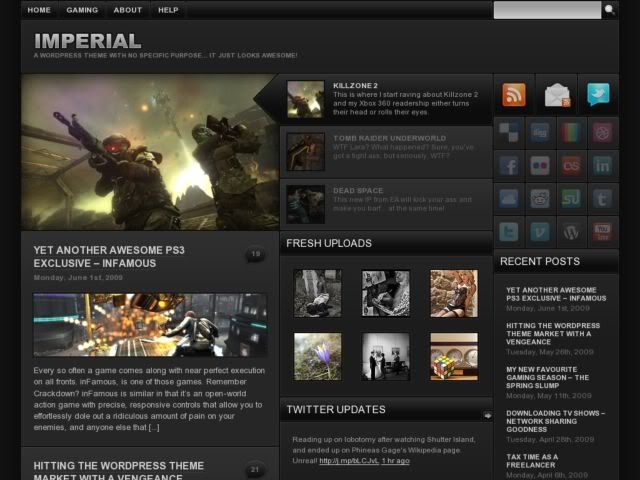 Price: $32
Demo | Details | Purchase
Church
a dark 3 column magazine WordPress theme from StudioPress


Price: $59.95
Demo | Details | Purchase
Modfolio
a minimal portfolio-style theme for wordpress released as a child theme for modularity. you can enable or disable over ten homepage layout combinations, change theme colors, add advertising code, and contact info all from the theme options page. because the demo site only shows just one of many possible homepage layouts, i've included a few additional screenshots of alternative homepage layouts below.


Demo | Details | Purchase